Pool

Pool

Our hotel has one of the most beautiful and cleanest pools. Its unique design, well-tended, landscaped grounds and outdoor bar will leave you feeling that you are in some exotic paradise.
Relax and unwind totally over a refreshing cocktail, and enjoy a swim in the crystal clear waters. We guarantee the pool's safety since we meticulously clean and maintain the pool on a daily basis in line with the necessary H&S rules.
Spend romantic evenings on wonderful summer nights under the starlight sky beside our pool bar.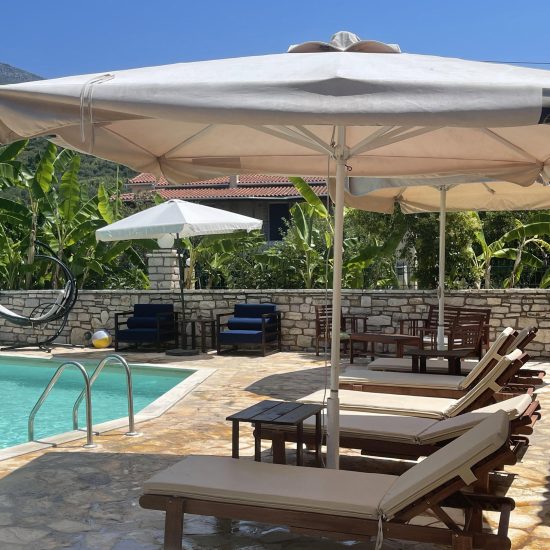 Pool Bar

As always with unfailing mood created poolbar Kaiafas Lake Hotel. A space that is suitable for relaxation, fun and a cool dip.
The scene is perfectly complemented by sunbeds and umbrellas for the day, while the transformation of the area at night with candles and unlikely service makes the pool Pool-bar priority for all times. Enjoy your favorite coffee and accompany him with wonderful snacks or choose from hot and cold dishes that will delight you.
Pool